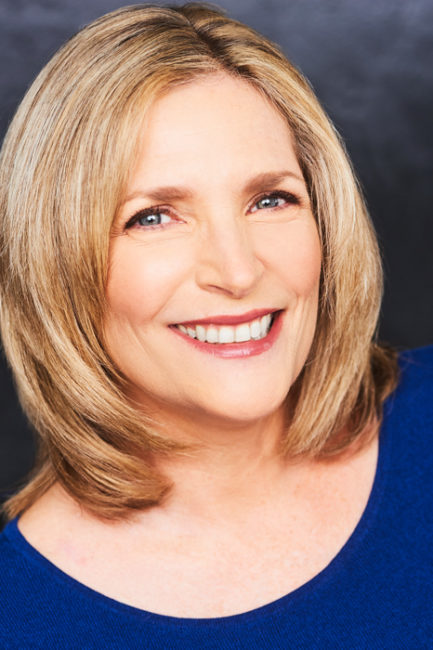 Equally accomplished in front of a camera or a microphone, actress-singer Linda Vogel has garnered praise for both her dramatic characterizations and her impassioned singing style.
Born and raised in Los Angeles, California, and with a Bachelor's Degree in Music from USC, Linda's varied resume includes composing and recording her own material, commercial jingle work, songwriter demos and appearing at corporate events and private parties. As the featured singer for the big band group The Great American Swing Band, www.greatamericanswingband.com she skillfully interprets standards from the Great American Song-
book.
As an actress, she has worked in film, television and stage productions. Credits include a Kodak commercial, superhero TV series Power Rangers and the plays 3 Variations on the Theme of Pain (which she also produced) and original musical satire Tax Revue, playing Hillary Clinton and Leona Helmsley. Her film appearances include Architecture of Reassurance, which was shown at the Sundance Film Festival. Her recent dramatic turn as an emotionally distraught mother in Echoes has helped the short film garner numerous accolades, including honors from the Hollywood Boulevard Film Festival, Indiefest Film Awards, North Carolina Film Awards and the L.A. Shorts Awards.